Medicated Friction for Massage
6 Fl.oz. $6
16 Fl.oz. $10.50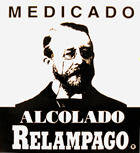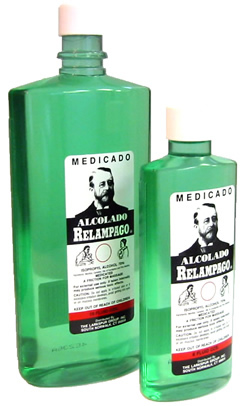 Alcolado Relampago is the alcohol rub made with natural herbal extracts including menthol, camphor, eucalyptus oil and pine needle oil.
For generations, people have turned to Alcolado Relampago for the temporary relief of minor aches and pains and as a refreshing splash.
Ask for Alcolado Relampago at your local pharmacy, grocery market or order directly.
Questions or Comments? Click
here
for contact info.
If you like Alcolado, be sure to check out these other fine products